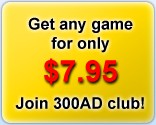 Back to game list
Troll

Vile orcs came from the north and built powerful castles to enslave defenceless villagers. Poor king Uterus unable to fight the evil had to flee to the exile. After many days walking he met brave troll warrior who agreed to help little people to destroy dark castles and all terrible monsters.
Game features:
new concept advancing and expanding good old arkanoid destruction
performed in a cute fairy graphics
accompaned with beautiful music
powered by engine with many visual effects
running in 800x600 in Hi/TrueColor
with 6 completely differend scenarios
divided into many levels ordered into the adventure campaign
infested with 40 monsters
and 5 hideous bosses
Minimum requirements:
PC Windows
1GHz, 64MB RAM
More games: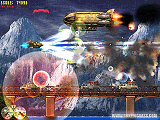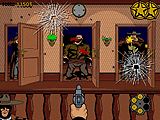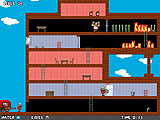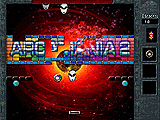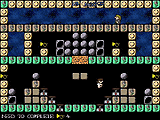 Games - Company - Support - Partners - Contact us

Copyright (C) 2000-2010 Rake In Grass & 300AD, all rights reserved.